Protecting Your Assets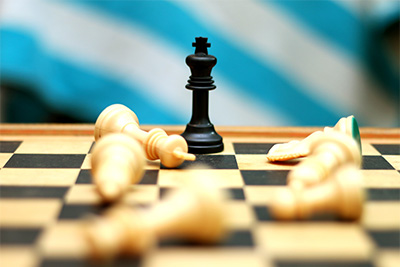 Accumulating wealth is one thing. Protecting it is another.
Asset protection is often considered something that only professionals need to do. However every business owner is at risk of losing wealth if something goes wrong with their business.
There are so many ways your business and your assets can come under attack. Relationship breakdowns, tough trading conditions resulting in insolvency, legal action for damages against you by staff or former staff, legal action for damages from customers or third parties, or death of an owner are all potential risks.
All business owners and individuals who have or are accumulating wealth need to consider how safe their assets are. Asset protection is all about risk management. You need to consider what exposure your business and your personal assets and wealth have to a variety of risks. Then you need to consider if anything can be done to mitigate the risks.
There is no fool proof way to protect assets. There will always be risks.
"It won't happen to me???"
You may consider the chances of your assets being attacked as being low. There are many people who have lost a great deal who also thought this would be the case.
The earlier an asset protection plan is put in place the better.
Asset protection cannot be reactive. It is too late when a problem arises. Trustees in bankruptcy can recover assets that have been transferred or disposed of several years earlier. It is important to plan now when no threats are on the horizon.
At Flor-Hanly we work with our clients and their legal advisors to help devise and put in place strategies to help them protect their assets.
Contact us on (07) 4963 4800 or email to arrange a free discussion on how we can work with you.