Managing your tax obligations - Are you paying too much tax?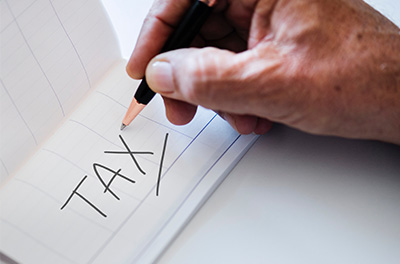 "The hardest thing in the world to understand is the income tax." - Albert Einstein
The Need for Tax Planning
Income tax can be one of the largest cash outlays a business makes and can cause significant cash flow stress. Too many taxpayers do not know what they will be paying until their accountants prepare their tax returns. Often they have not provided for this in their cash flow projections (mainly because they don't do any!) and are left with a short period of time to find the funds.
Taxation planning is a crucial part of planning and running your business and personal finances. Planning should be done early in the year and over the long term (several years).
"People who complain about paying tax can be divided into two classes – men and women." – author unknown.
Tax planning is not about tax avoidance or arranging your affairs to pay no tax (often to your long term financial detriment). Tax planning is about ensuring the tax you pay is appropriate and can be handled by your operation without resulting in financial stress or the unnecessary erosion of wealth.
Tax planning should integrate with your overall plans and goals.
When working out how you are going to achieve your goals taxation constraints and opportunities need to be considered. Careful long term planning needs to be done looking at projected cash flows. You need to change your focus to managing cash flow and increasing wealth using the balance sheet approach.
Capital Gains Tax planning also needs to be done. You need to examine your position and what opportunities may exist. Are you entitled to the small business CGT concessions? If so should something be done now if succession is being considered? Will these concessions be available in the future? They are after all extremely generous. These should be considered in conjunction with estate planning, retirement planning and succession planning.
Flor-Hanly works proactively with their commercial and agribusiness clients to make sure that they are not only meeting their taxation obligations, but also to make sure they are not paying too much tax.
Contact our accounting team on (07) 4963 4800 or email to arrange a complimentary discussion about how we can work with you.
"Day in and day out, your tax accountant can make or lose you more money than any single person in your life, with the possible exception of your kids." - Harvey Mackay