Farm business red tape cuts
Flor- Hanly - Sunday, February 10, 2019
Cutting red tape for farm businesses
Coalition Government releases response to Productivity Commission Inquiry into Regulation of Australian Agriculture
The report reveals significant costs to farmers from unnecessary regulations across all governments and the private sector
Many of the recommendations are already being actioned to help farmers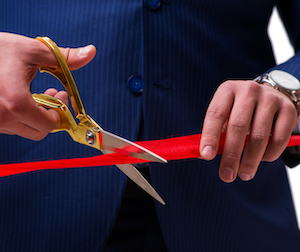 The Coalition Government has released its response to the Productivity Commission's inquiry into the Regulation of Australian Agriculture.
Minister for Agriculture David Littleproud said the Government was cutting unnecessary red tape for farmers.
"We want to reduce red tape so farm businesses can create wealth and jobs in our regional communities," Minister Littleproud said.
"The report covers what all governments can do to cut red tape and we have already saved more than $125 million in red tape across agriculture.
"There are more opportunities to cut red tape in land use, water, animal welfare, agricultural and veterinary chemicals, biosecurity, transport, labour, competition and exports.
"The government will not relax screening thresholds for foreign ownership of our farmland and agribusinesses as suggested in the report.
"We've struck the right balance – we're protecting the national interest and attracting foreign investment.
"Many of the report's findings are already well underway—both at Commonwealth and state level.
"A good example is the recent independent review of how the Environment Protection and Biodiversity Conservation Act applies to farmers and how to improve the regulations.
"People work hard on the land and we don't want them drowning in paperwork too.
"We will continue to work closely with all governments to improve regulation and push for better outcomes for farmers, business and communities."
Fast facts
To build a better business environment for farmers the Coalition Government asked the Productivity Commission to review and report on the regulation of Australian agriculture.
The report identifies regulations that impose an unnecessary burden on Australian farm businesses and whether results could be achieved with less red tape.
The review was an initiative of the Agricultural Competitiveness White Paper.
Agriculture contributes around 2.7 per cent of Australia's gross domestic product.
In 2016–17, the gross value of farm production exceeded $60 billion for the first time in our history.
A copy of the report and the full response is available at http://www.agriculture.gov.au/about/reporting/obligations/government-responses/regulation-australian-agriculture