Fake tax debt scam warning
Flor- Hanly - Sunday, November 11, 2018
Scam Warning – Scammers may be impersonating Tax Agents
In a recent twist in the 'fake tax debt' scam, we have received increasing reports of a new scam method where scammers impersonate registered agents to lend legitimacy to their phone call.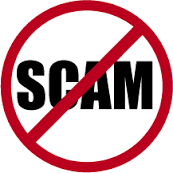 The fraudsters do this by:
coercing the victim into revealing their tax agent's name, and
initiating a three-way phone conversation between the scammer, the victim, and another scammer impersonating the victim's registered agent or someone from the agent's business.
Victims have fallen for this new approach. In one recent example, a victim withdrew thousands of dollars in cash and deposited it into a Bitcoin ATM, fearing Police had a warrant out for their arrest. The phone conversation with the scammers appeared legitimate, and the victim trusted the advice of the scammer 'tax agent'.
The ATO will never:
demand immediate payments
threaten you with arrest
request payment by unusual means such as iTunes vouchers, store gift cards or Bitcoin cryptocurrency
If you are suspicious about a phone call from someone claiming to be the ATO or another person from our accounting business who you do not know, we recommend you immediately disconnect and call 1800 008 540 to verify the call.
Alternatively, simply hang up the call and contact the team at Flor-Hanly in Mackay on 07 4963 4800 to directly confirm the status of your tax affairs.